user experience  |  user interface design  |  product management 

GOAL: Anybody who has a stake in a place is able to make it better.
Nobody wants to live on the same street as an old derelict building or visit a playground where all the swings are broken. And who feels invigorated traipsing around a grey, characterless high street? On the other hand, is a shiny new building that only some people can enjoy really the best way to "bring an area up"? 
The people who use Spacehive care about their surroundings. They know their parks, high-streets, and playgrounds better than anybody else and they're best placed to spot when there's an opportunity to improve or change something.
The main goal of Spacehive is to put the future regeneration of cities, towns and villages into the hands of the people who live, work and play in them by providing them with an easy-to-use platform where they can share and fund their ideas. But it's more than just a website, it's about rebranding the perception of "civic projects" and getting councils, local businesses and citizens to work together.
"We want blank canvases, we want inclusive design. We want to stop being told what we can have. And the more we get to do that, the more we are learning about these processes. Gone are they days where we just want councils to do things for us."
-

Spacehive project creator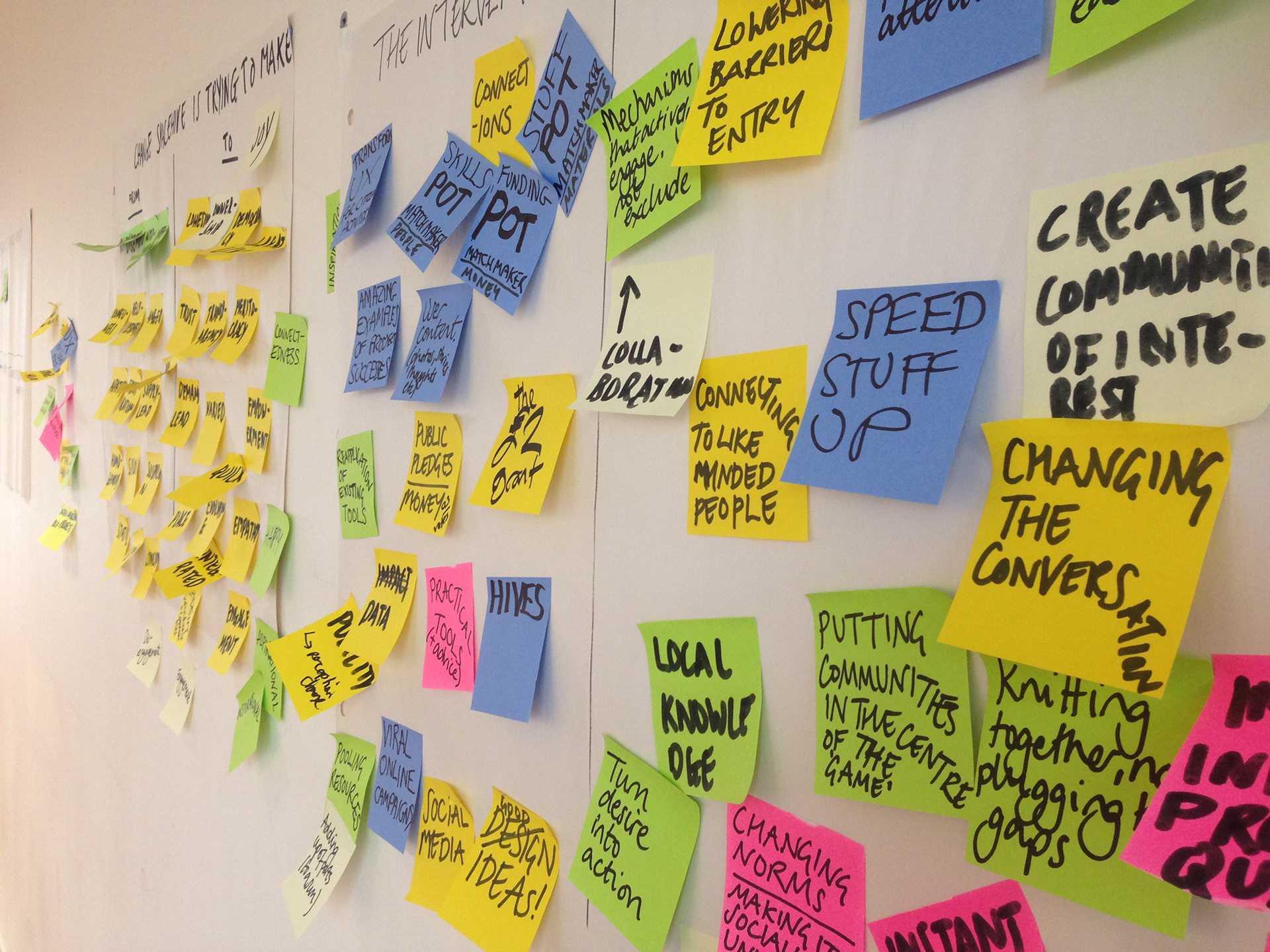 It turns out quite a few people do. The people who create and back projects on Spacehive come from all walks of life. They vary dramatically in terms of age, backgrounds, and experiences.... Some have full-time jobs, some are unemployed. Some are digitally savvy while others others are less so (one person sent their donation to a project in the post!). Some have ran crowdfunding campaigns before while others hadn't previously heard of the concept. What they do have in common, however, is that they had an idea and decided to try and make it happen.
"When we went to the Spacehive event we didn't have a clue what it was. We sat there in the London Living Room, and I thought, 'I can see this is a good thing but what actually is crowdfunding?' But now we really get it!" 
-
Spacehive project creator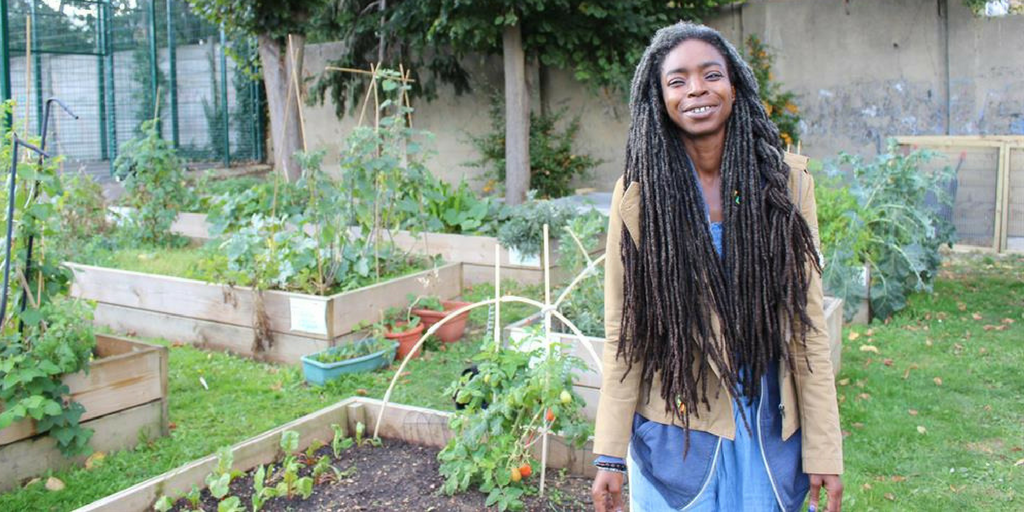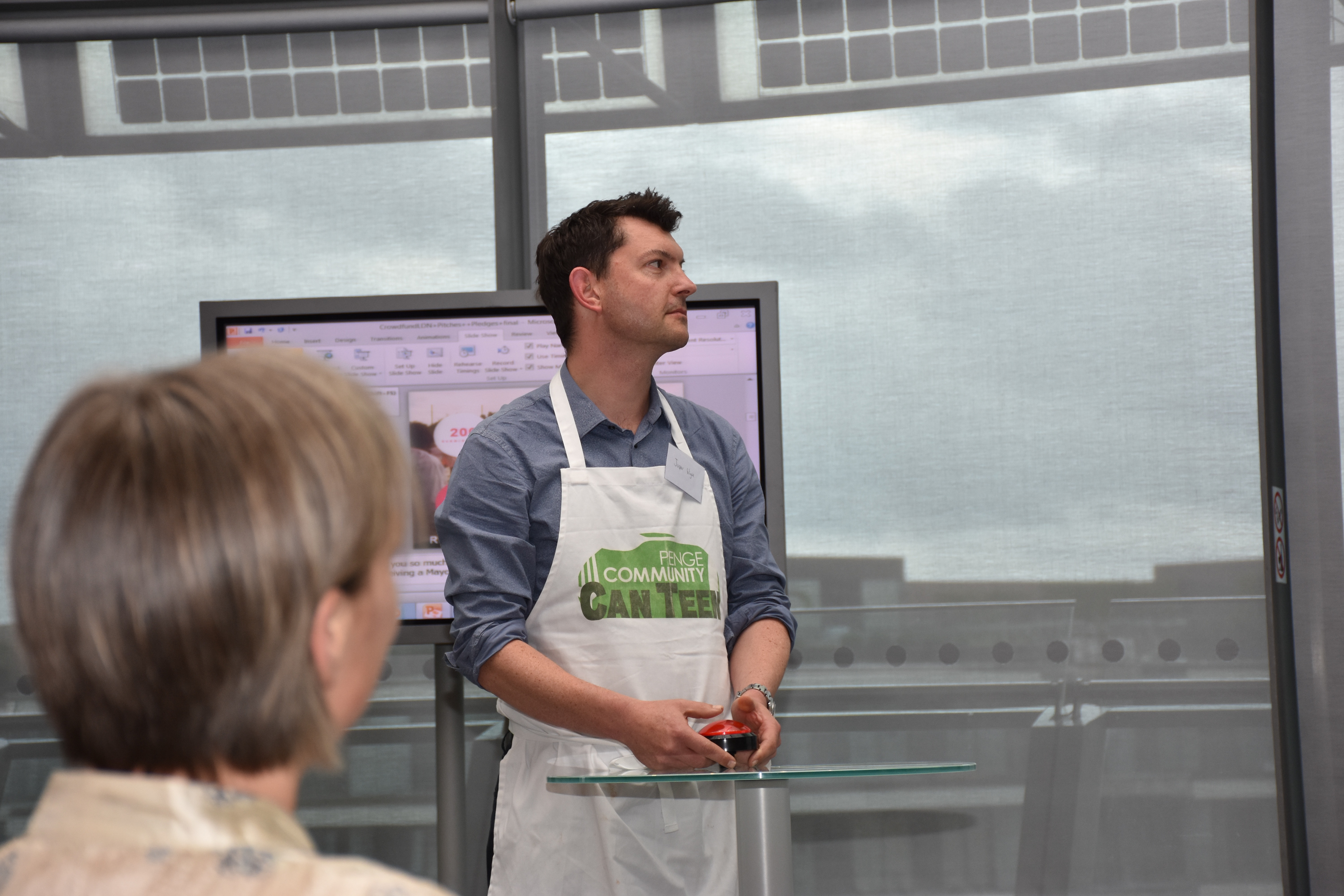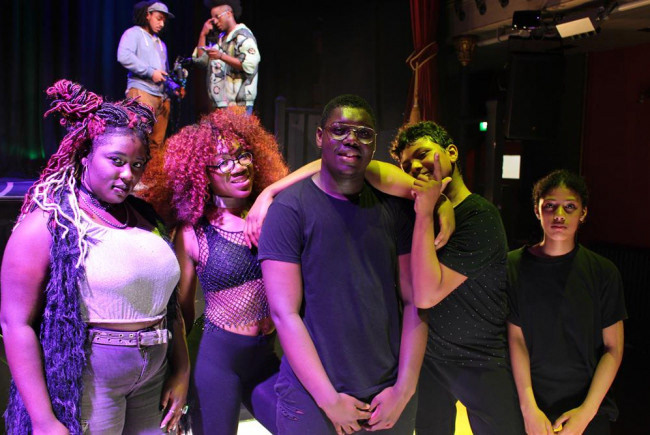 - social media: 
Over two thirds (68%) of people who have used donation-based crowdfunding found out about the first campaign they supported through social media
- events e.g. fundraising events, Spacehive events
- flyers, posters, t-shirts and other offline materials used to promote campaigns
- local media e.g. newspapers
- Spacehive website
- majority of users had never ran a crowdfunding campaign before
- motivation: crowdfunding is hard work and almost all projects experience a 'dip' in the middle of their campaigns
- creating a project on the platform took a long time & had a high drop-off rate
- existing platform was unresponsive, which led to a bad experience pledging on mobiles
- project creators wanted to stay in touch with their backers & report on progress but there was no easy way to do this in the platform
- no formal way to recognise people or companies who pledge large amounts to projects or offer in-kind support
- negative perception of 'civic' projects e.g. boring, old-fashioned, stuffy planning committees.
New, responsive project pages with timeline feature and galleries....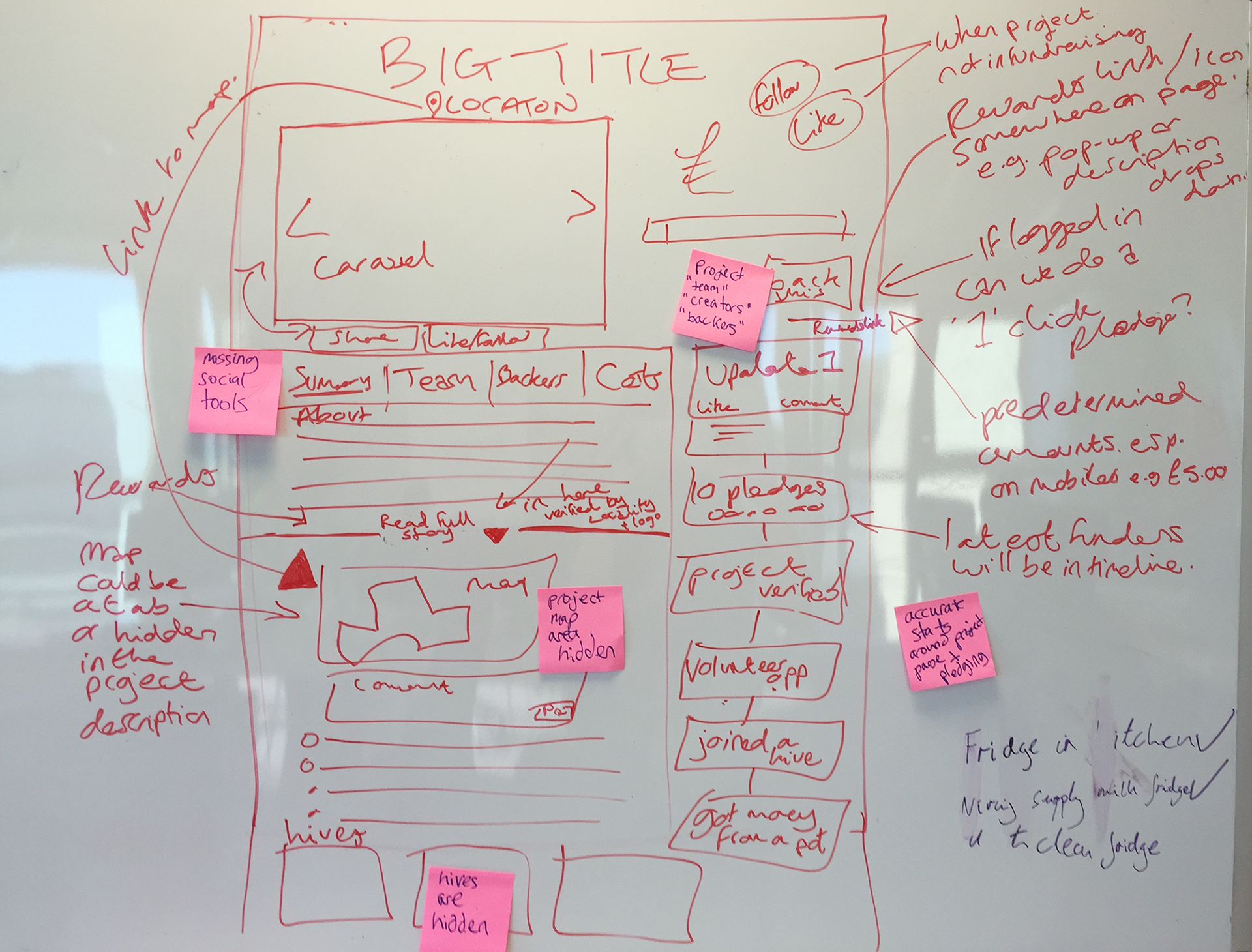 Mapping out the user journeys and explaining them to the engineering team...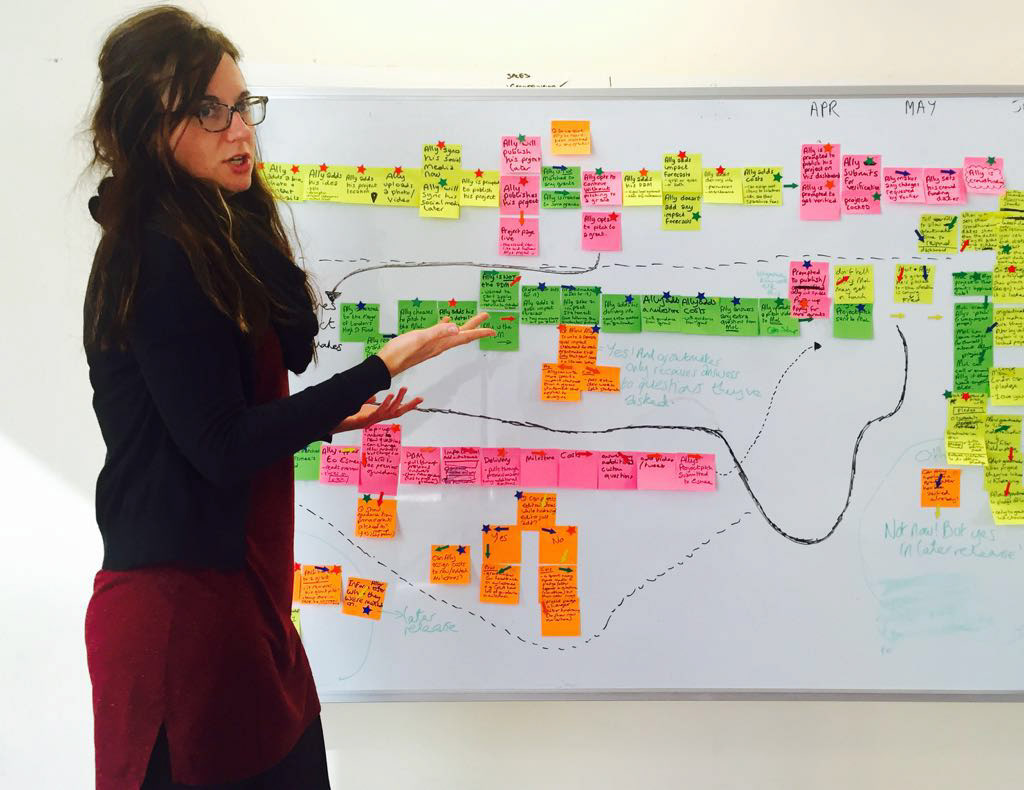 To help combat the 'boring' perception of civic projects I used bold, bright colours and fun imagery...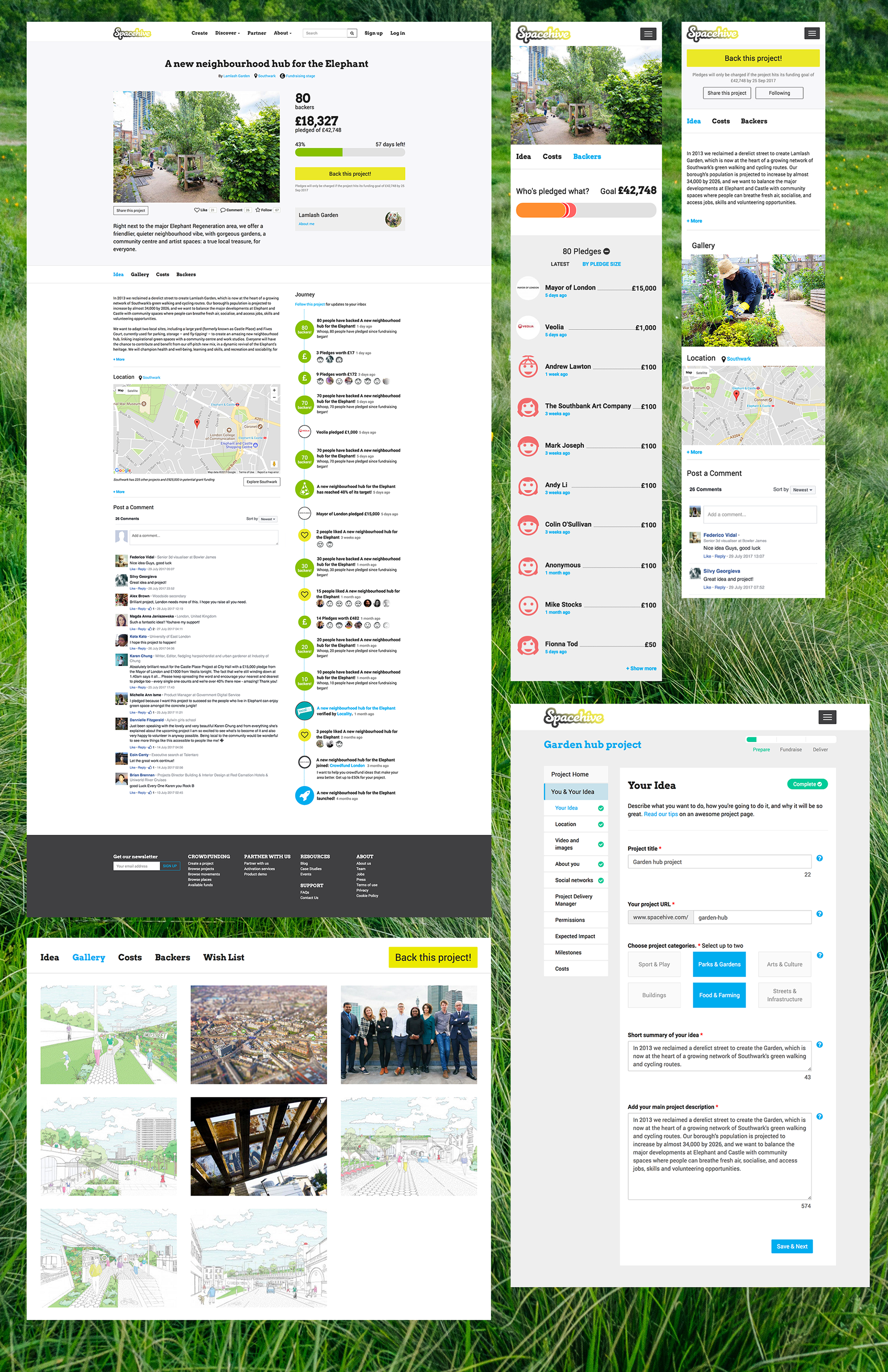 I designed a clean and simple project wizard experience to make it easy for people to create and manage projects on Spacehive...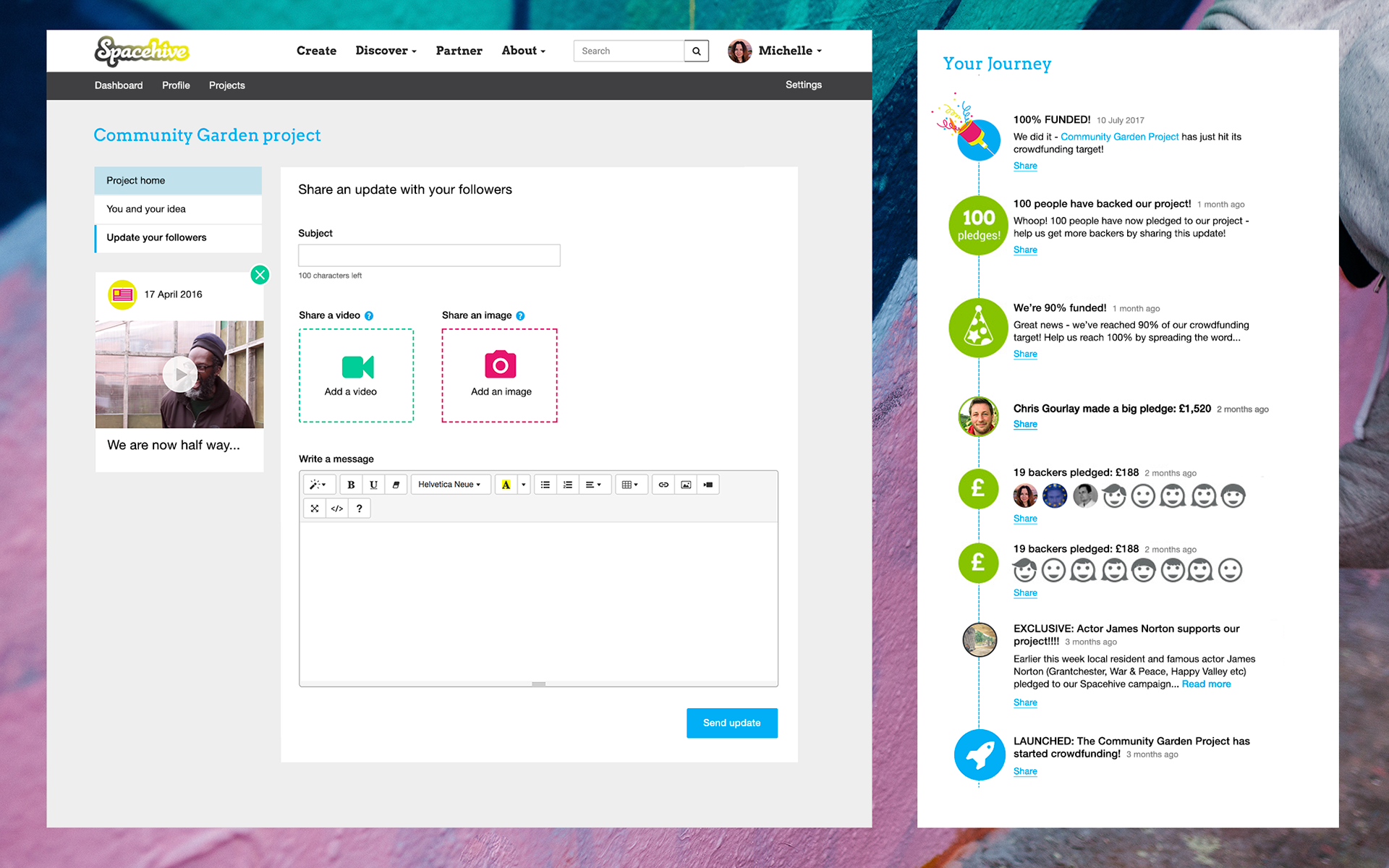 ...and a simple, clean experience for people who wanted to donate to a project.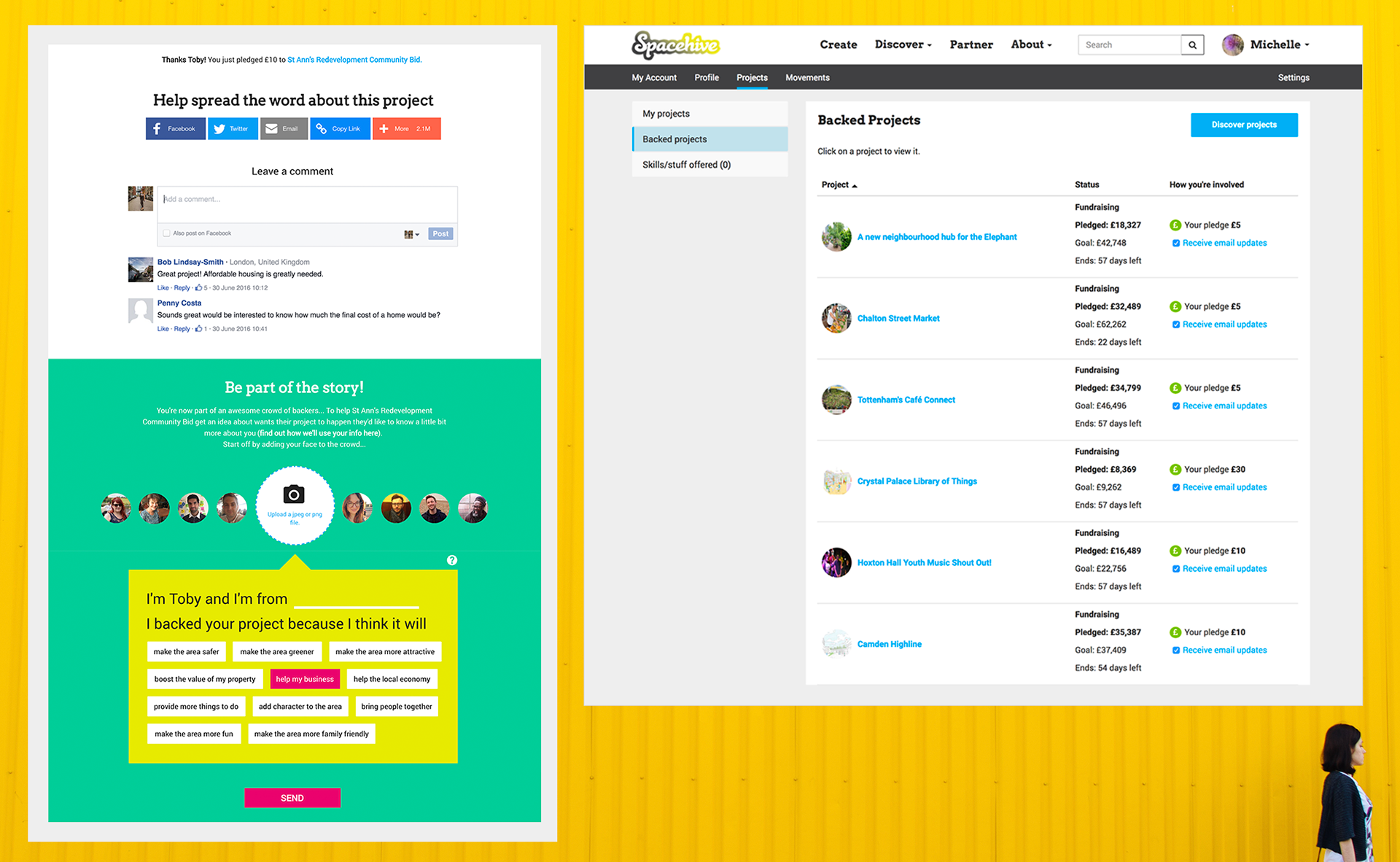 £6.6m raised to date  

|

  £1.8m raised available from Spacehive's partners  

|

  315 delivered projects
- Designed and shipped a new project creation wizard experience that cut the time it takes people to create a project on Spacehive - from registering to starting crowdfunding - by 10 days. Since implementation in April 2016 (and as of October 2016) 49% more projects completed the wizard and began crowdfunding.

- Gathered requirements (in stakeholder workshops), wire-framed, prototyped and led the redesign of the Spacehive platform - resulting in a 59% increase in mobile sessions and a 11% increase in mobile users pledging to projects. 
- Designed new admin dashboard - saving project creators an average of 8 days to publish their ideas on the platform.
Spacehive project creators said:
"I'm just watching the confidence of people go through the roof. Everyone just feels like they can achieve what they want and need to achieve in this community"
"It's exercised my brain and it's made me feel like, actually, I can do things when I put my mind to it. I don't feel like 'just a mum' anymore.
"Sometimes it does feel really scary, and out of my control, but with perspective I can see that I know that this is going to happen and my project will be on that street and it will always be on that street. That feels really good!"